Paris is home to a variety of French and international street food delicacies, and these are some of the must-try dishes you will almost always see.
When you think of Paris, you cannot help but think of the excellent cuisine often associated with this world-famous city.
From tasty snacks like crepes and croissants to delicacies like escargot and caviar, France has made a name for itself across the globe with its iconic culinary offerings.
When it comes to Paris, there are many incredible street food options to try, and we will delve into the ones that need to be at the top of your list.
Paris may be the place to feast your eyes on world-famous attractions like The Eiffel Tower and the Louvre Museum, but you cannot visit this iconic city without tempting your tastebuds with the many street food stands.
So, with that in mind, here are five must-try street food delicacies in Paris. 
5. Croque Monsieur – a must for the cheese lovers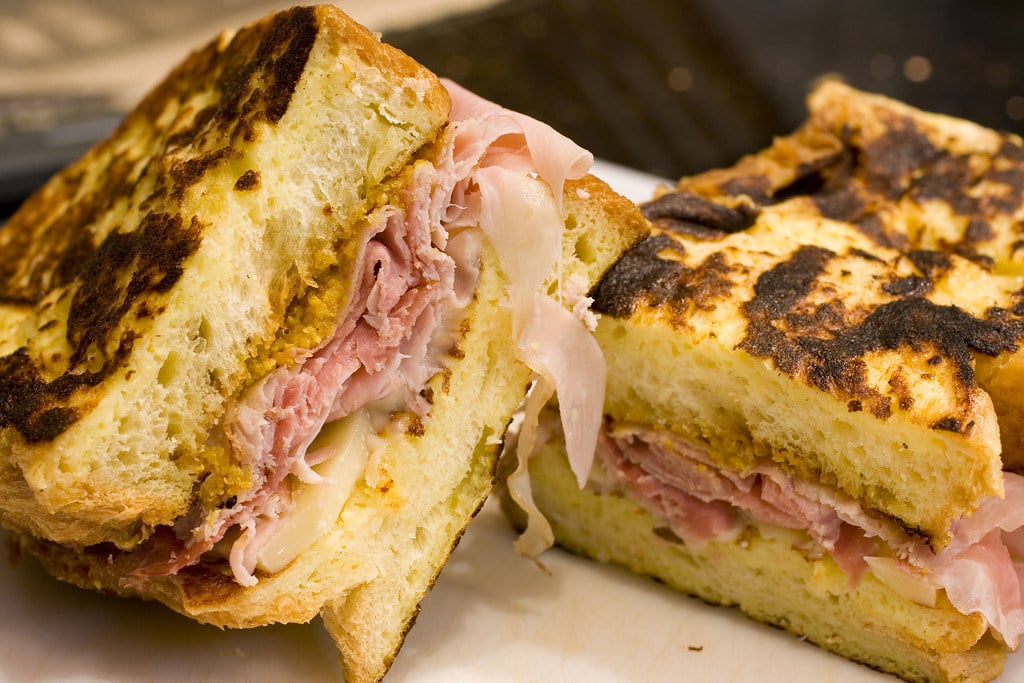 This is one of the must-try street food delicacies in Paris, especially for cheese lovers. France is world-famous for its excellent quality cheese, and the iconic croque monsieur is a classic ham and cheese sandwich that goes the extra mile.
This mouthwatering and perfectly grilled sandwich is filled with the goods and topped with melted cheese and sometimes even a fried egg called a 'croque madame'.
The sandwich is made using either Gruyere or Emmental and sandwiched between two slices of crusty French bread to make one of Paris's heartiest and most delicious street food snacks.
4. Bao Burger – a nod to Taiwanese cuisine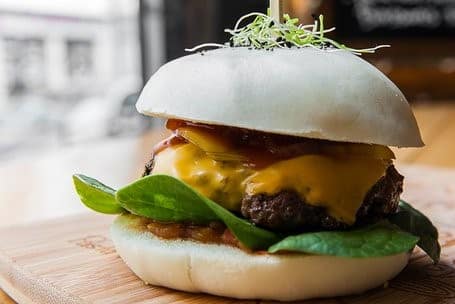 Asian cuisine has a long history in the French capital, and the Bao burger is one of the most popular street food delicacies in Paris. Known as the Taiwanese hamburger, this soft and fluffy steamed bun is one you will see all over the city and is undoubtedly a must-try if you love dumplings.
Traditionally filled with slow-cooked braised pork belly and other tempting ingredients with bold flavours, this Asian delight has become a firm favourite with Parisian street food enthusiasts.
There are various fillings to choose from, and you can even find vegan and vegetarian-friendly versions around the City of Love, so keep your eyes peeled for mouthwatering Bao burgers.
3. Baguette sandwiches – a popular on-the-go delicacy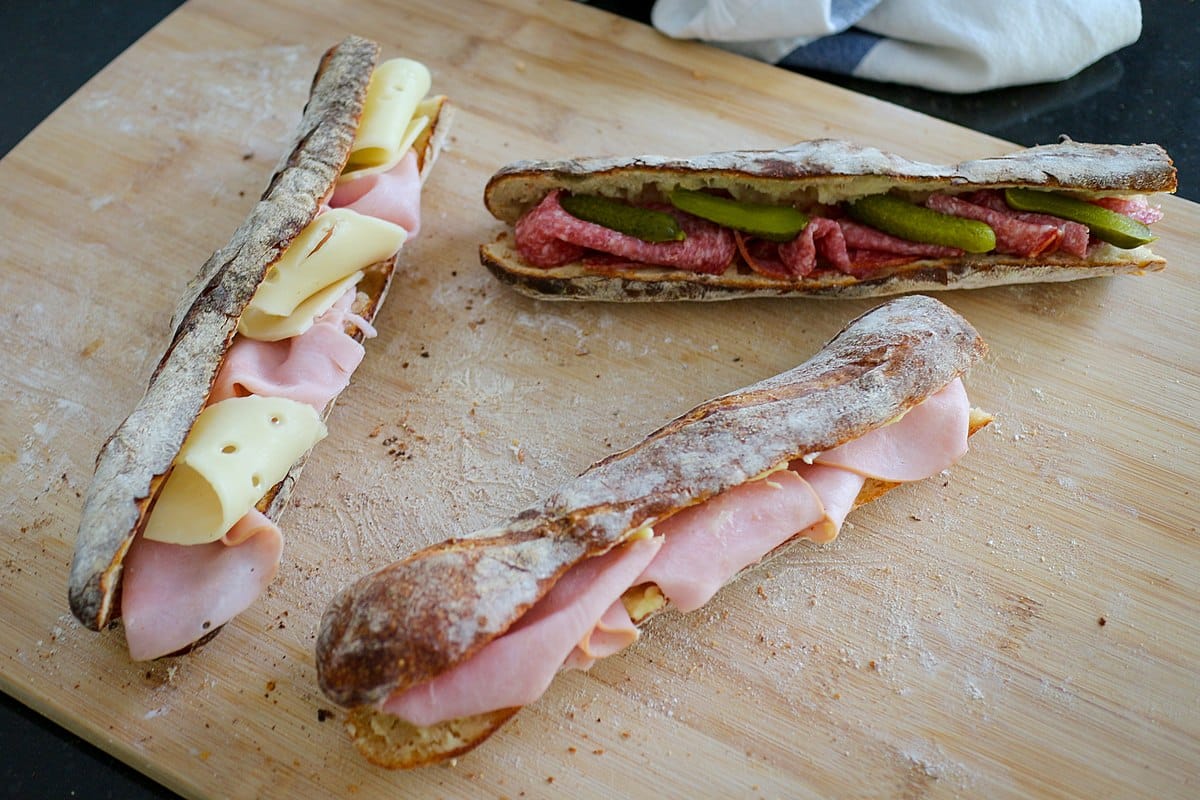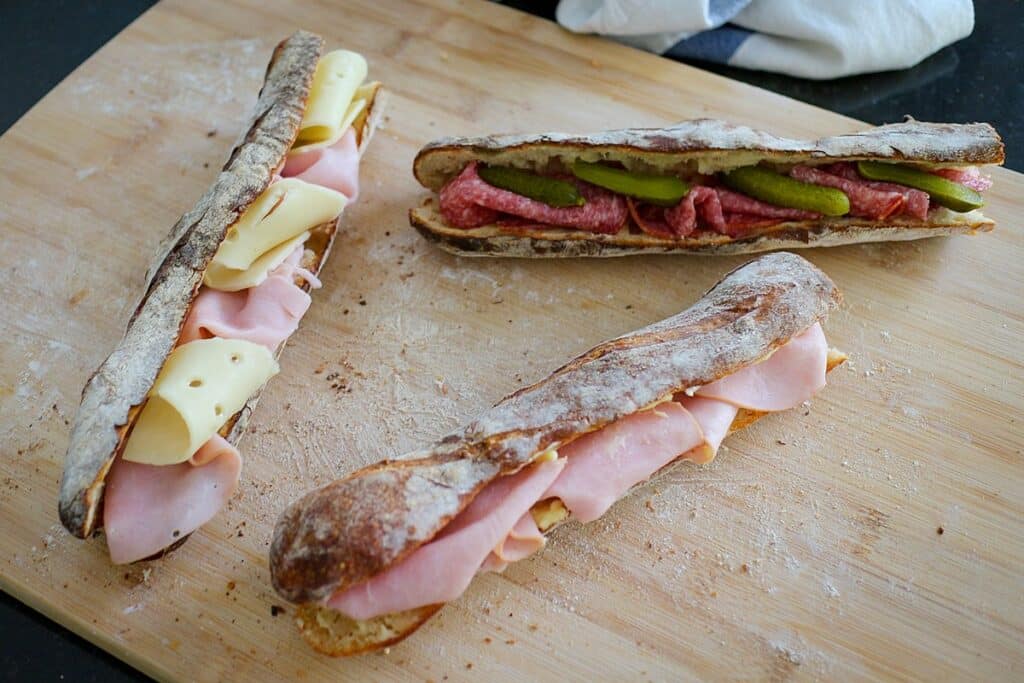 One of the must-try street food delicacies in Paris has to be the baguette sandwich, for which France is well known. This is a popular street food option since it is easily prepared and has various filling choices like ham, salami, French cheeses and butter.
If you are looking for a hearty lunch on the go or fancy going for a picnic in Paris, you need to get your hands on various tailor-made baguette sandwiches to enjoy like a real local.
If you are wondering where to find one, you won't have any struggle since French baguettes are available almost everywhere in Paris, and you will most likely smell it before you see it.
2. Crepes – a 13th-century French pancake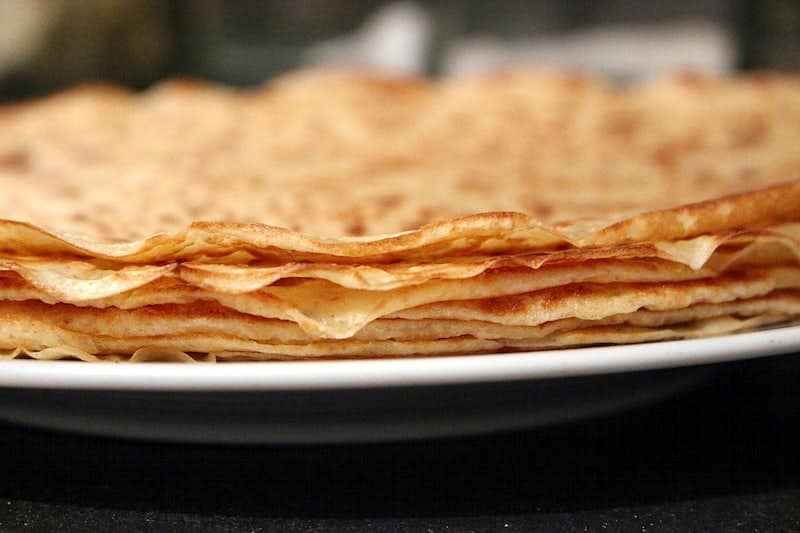 Crepes can be found across France, and in Paris, there is certainly no shortage of these sweet and savoury French delicacies.
These thin, delicate pancakes are a Parisian treat, and you can find them at numerous street food stalls around Paris, which serve them with sweet or savoury fillings.
As well as finding this authentic Breton snack at many street vendors dotted throughout Paris, you will also find them within many of the city's parks and at outdoor markets, so you will never be short of opportunities to try them.
1. Falafel – the most popular street food in Paris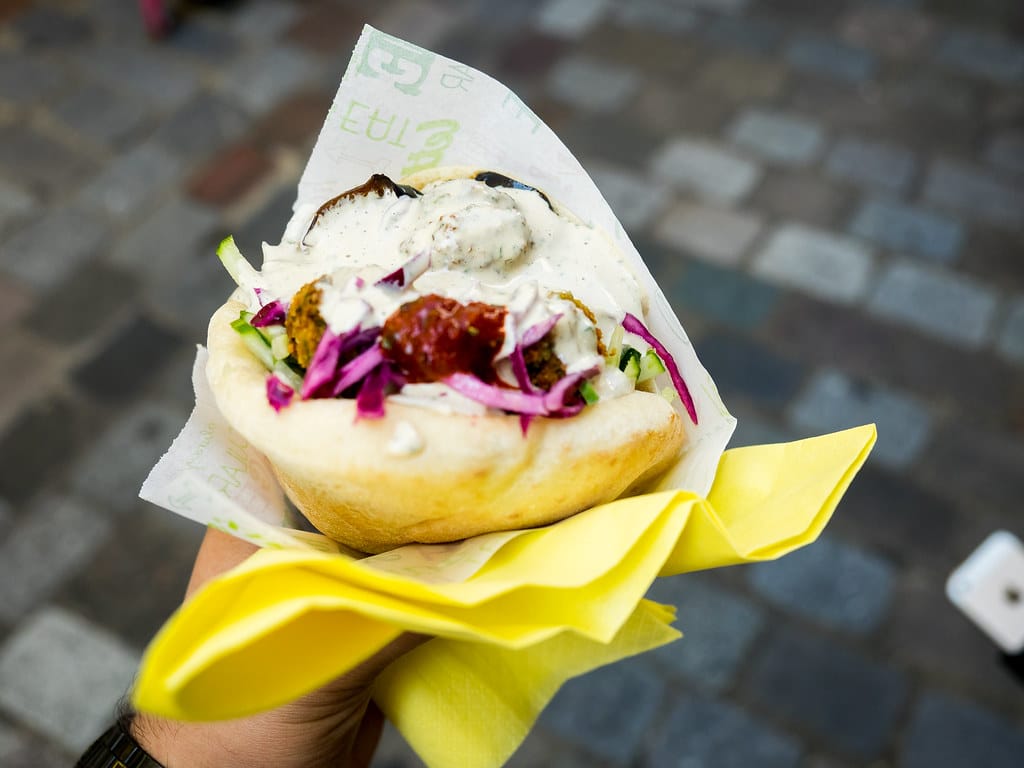 Believe it or not, falafel may be the most famous street food in Paris, and the Marais district is the place to find the best falafel in the city.
While you might assume that Paris would be filled with plenty of French delicacies, it is a city filled with delicacies from all over the world, and falafel is undoubtedly one of the most loved.
This popular Middle Eastern Street food can be found across the city, with many food stands whipping up some incredible pita with all the works.
Le Marais district, traditionally the Jewish quarter, is the best place to go for kosher delis, bakeries and world-class falafel dishes.
So, if you are a food lover, chances are you will be booking the next flight to Paris to try all these street food dishes and more. The French capital is a haven for both French and global dishes, making it an incredible city to tickle your tastebuds.