Paris café culture is world-renowned, and at the heart lies great coffee and pastries. So, if you're looking for a caffeine fix in the City of Love, read on.
There are certain things you can't miss on a visit to the French capital: the Eiffel Tower, the Champs-Elysses, escargot, and the famous Paris café culture. For coffee lovers, we are sharing the top ten spots for the best coffee in Paris.
The perfect accompaniment for a morning croissant or pain aux raisin, order un café to start your day off right.
So, whether you're looking for a morning caffeine hit or an afternoon pick-me-up, we are rounding up the best places for coffee in Paris.
WBL's fun facts about Parisian coffee culture:
Paris has a rich history when it comes to coffee. In fact, it was home to one of the world's first coffee shops – Café Procope – which first opened its doors in 1686.
One of our entries, Café de Flore, has been operating as a coffee shop since 1887.
Les Deux Magots is one of Paris' most iconic coffee shops thanks to its associations with Ernest Hemingway and Pablo Picasso.
By far the most common coffee drank and ordered in Paris is the espresso. If you prefer coffee with milk, you should ask for a 'café au lait'.
As stereotypical as it sounds, a coffee and a croissant is the perfect way to start your day in the City of Love and a very common breakfast order.
10. Café de Flore – the most iconic Paris café
No list of top spots for the best coffee in Paris would be complete without mentioning the iconic Café de Flore.
Yes, it's wildly touristy, but its infamy makes it a must-visit at least once. First opened in the 1880s, it is one of the oldest coffeehouses in the city, and it has welcomed famous clientele throughout the generations.
Address: 172 Bd Saint-Germain, 75006 Paris, France
9. Republique of Coffee – a Mexican-style café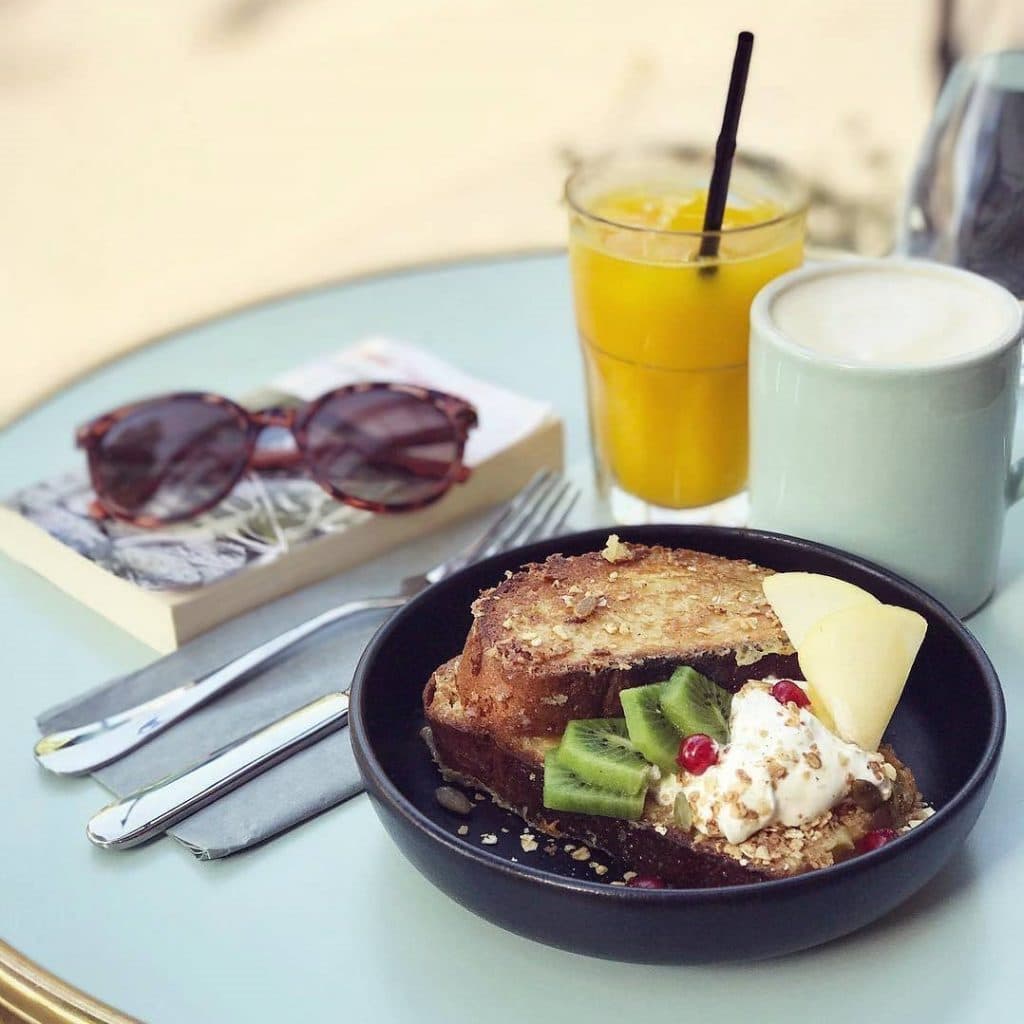 Located behind Place de la République, Republique of Coffee offers a vast array of reasonably priced coffees and pastries.
Also renowned for its fantastic Mexican dishes, this spot is also a great place for lunch.
Address: 2 Bd Saint-Martin, 75010 Paris, France
8. La Fontaine de Belleville – a quintessentially Parisian café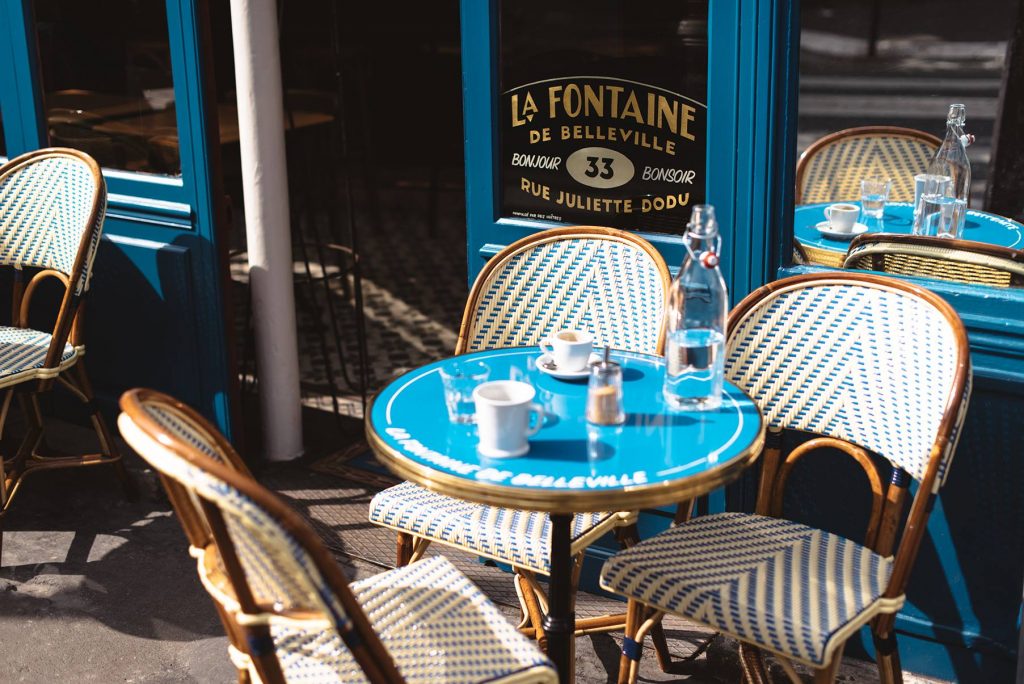 When you imagine cafés in Paris, something akin to La Fontaine de Belleville is certainly what will come to mind.
Serving Paris café staples, including Croque Monsieur, ham and cheese baguettes, and of course coffee round the clock, you won't be disappointed.
Address: 31-33 Rue Juliette Dodu, 75010 Paris, France
7. Fringe Coffee – a modern coffee spot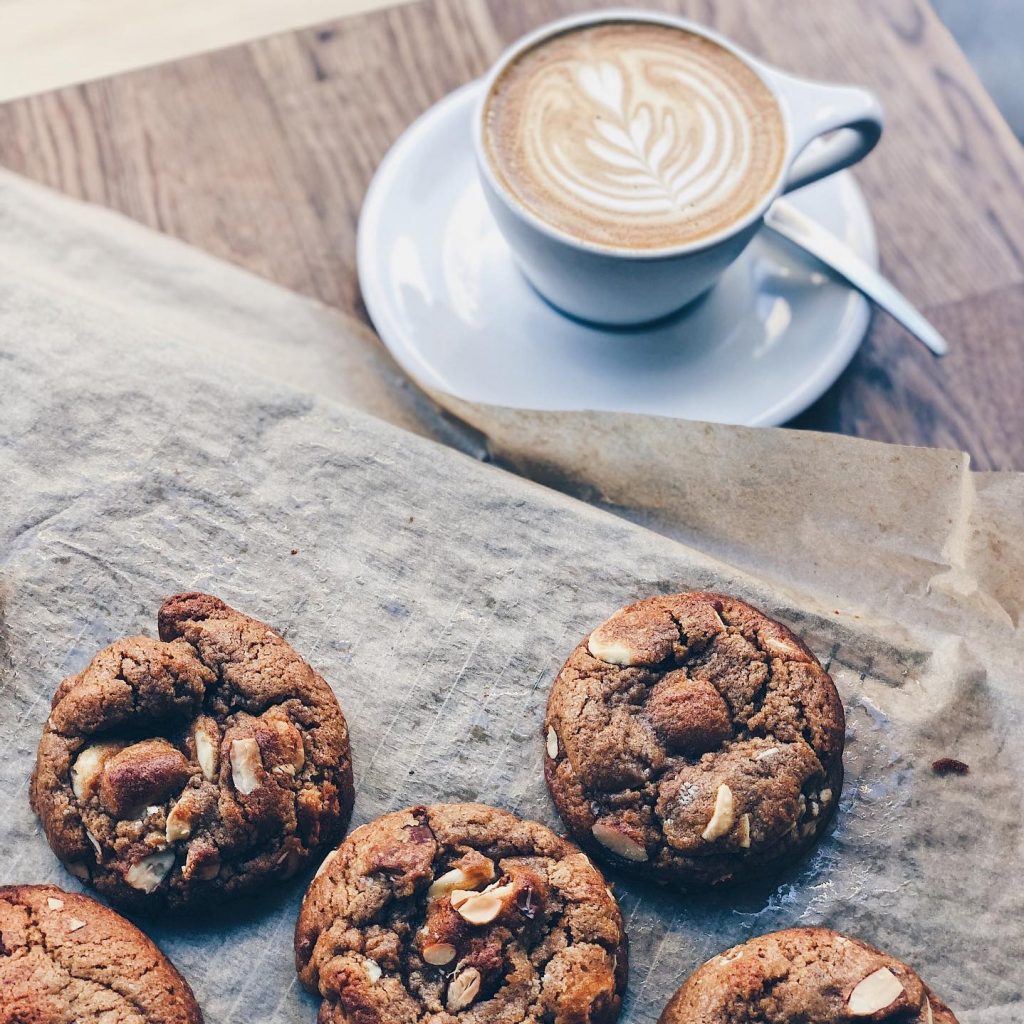 This modern, minimalist spot is a must-visit for those looking for a laid back sip of great coffee.
Bright and airy, this space is decorated with paintings and photographs that frequently change. A truly inspiring atmosphere, making it the perfect place to sit and do some work.
Address: 106 Rue de Turenne, 75003 Paris, France
6. KB Café Shop – a favourite among Parisians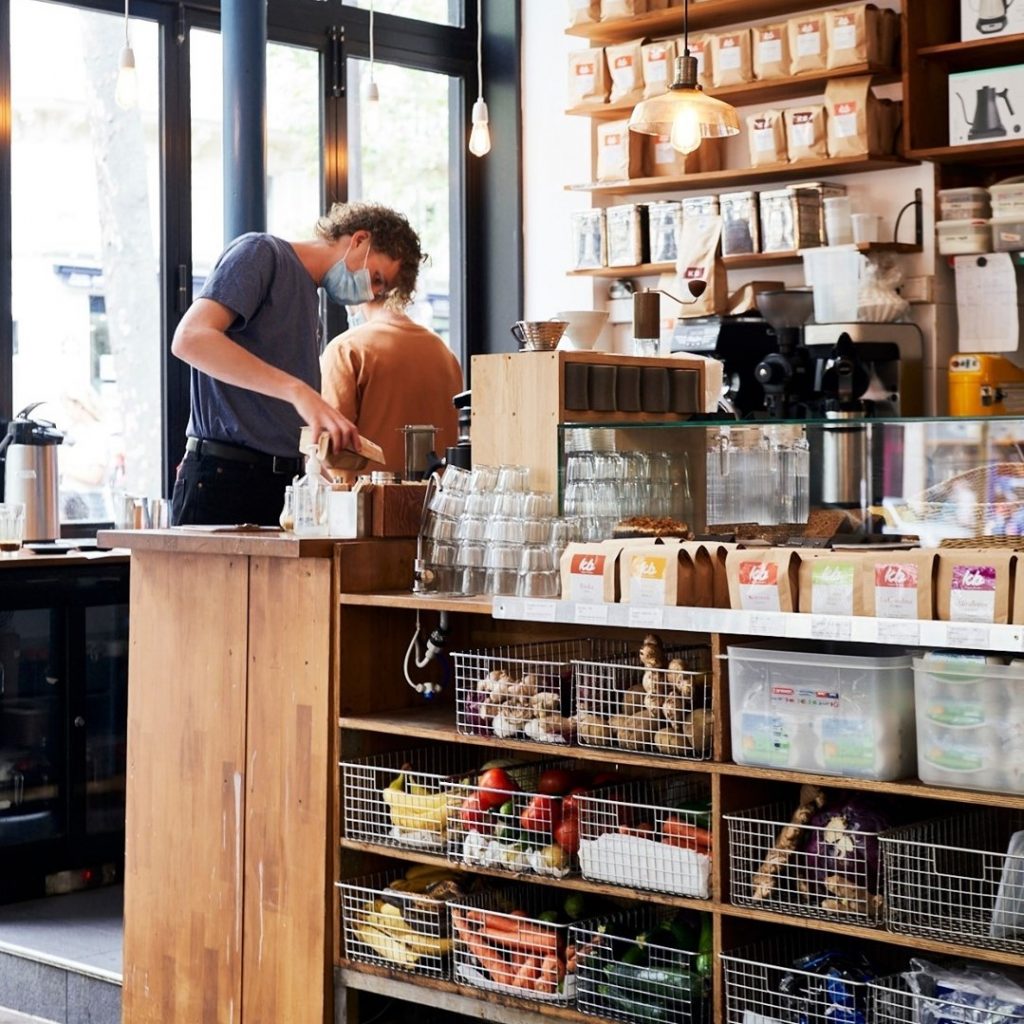 Modelled after Australia's speciality coffee shops, KB Café Shop is a favourite among Parisians and those frequenting the city.
Looking out over the Place Lino Ventura, the coffees and bakes here are truly delicious.
Address: 53 Av. Trudaine, 75009 Paris, France
5. Coutume Café – one of the top spots for the best coffee in Paris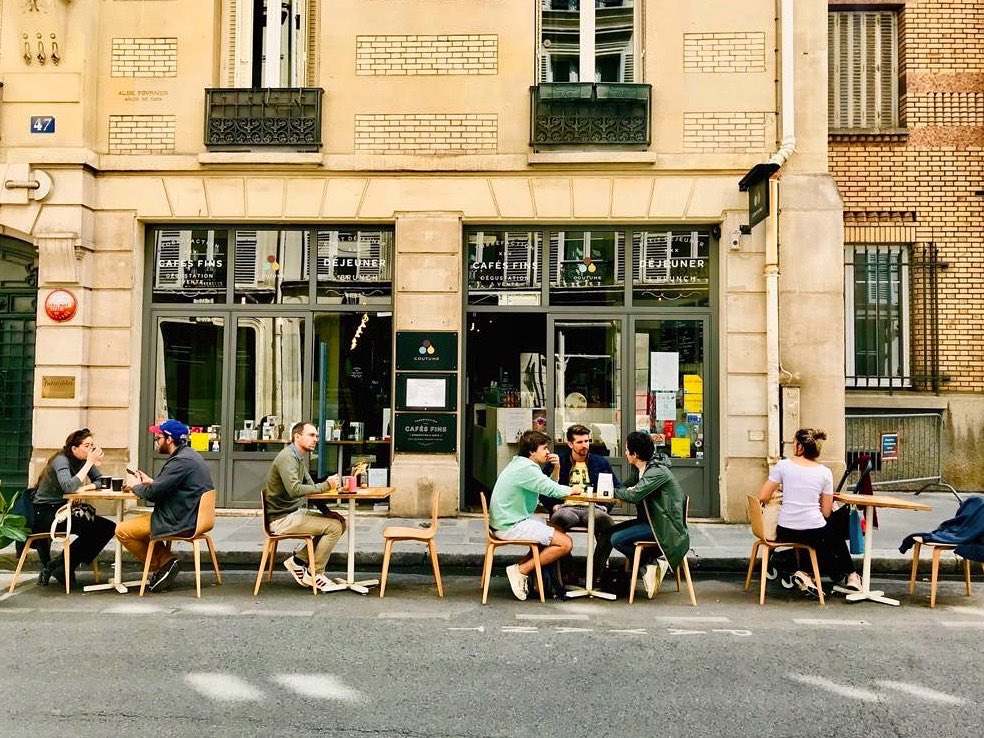 Serving fresh organic dishes, Coutume Café is a brilliant spot for delicious coffee and tasty meals.
Sourcing their dairy from the prestigious Fromagerie Beillevaire, a café au lait and a cheese sandwich is a must here.
Address: 47 Rue de Babylone, 75007 Paris, France
4. Ten Belles – one of the most popular cafés in the city
First opened in 2012, Ten Belles has become a firm favourite among coffee lovers in the city.
Always packed, you may have to wait if you want to grab a seat inside. But never worry, as they offer takeaway, so you can enjoy their delicious roast on the go.
Address: 10 Rue de la Grange aux Belles, 75010 Paris, France
3. Holybelly – for delicious all-day brunch
Serving tea, coffee, all-day brunch, and more, Holybelly is one of the top spots to head for a chilled morning in Paris.
If you fancy trying modern twists on brunch classics, then this is a must-visit. A good place for a date in the City of Love.
Address: 5 Rue Lucien Sampaix, 75010 Paris, France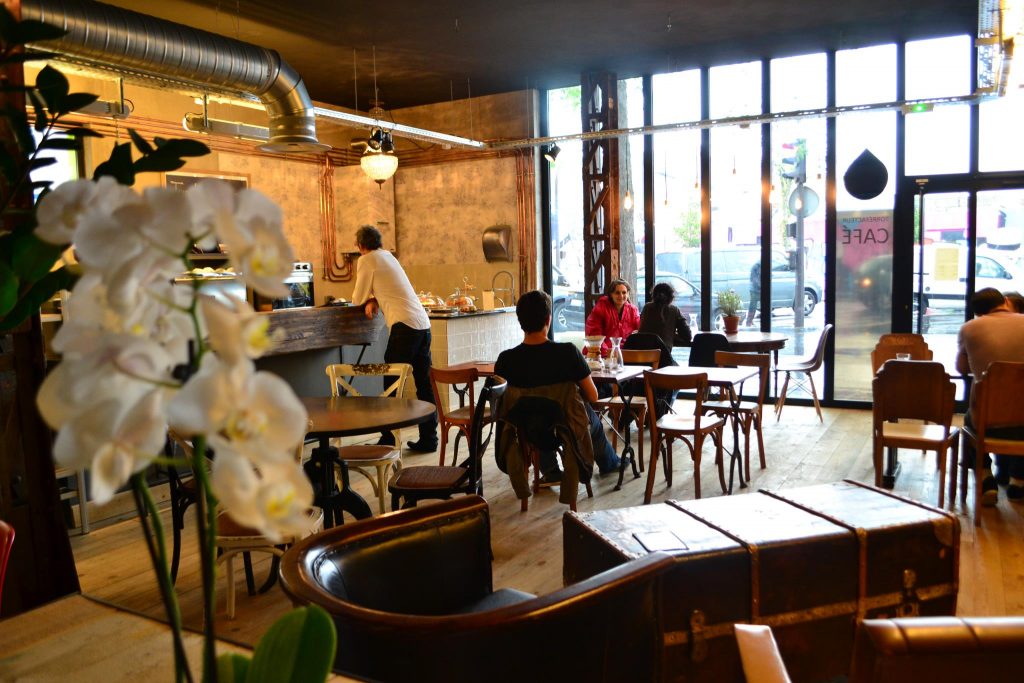 Café Lomi is one of those spots that you would easily miss from the outside looking in. But we urge you to step inside; you won't regret visiting this Parisian hidden gem!
Located in the city's artsy Montmartre area, Lomi has been serving up great quality coffee since 2011. Plus, the local feel will make you feel like a true Parisian.
Address: 3 ter Rue Marcadet, 75018 Paris, France
1. La Caféothèque of Paris – for international roast
Topping our list of the top spots for the best coffee in Paris is the famous Caféothèque of Paris.
Set on the Seine, you'll truly feel steeped in Parisian culture at this great coffeehouse. Originally serving Guatemalan roast, they now serve the highest quality coffee from almost 30 different countries.
The rustic wood-floored space is chilled and relaxed; the perfect way to start a busy day in the City of Love.
Address: 52 Rue de l'Hôtel de ville, 75004 Paris, France
Your questions answered about the best spots for coffee in Paris
In this section, we answer some of our readers' most frequently asked questions about this topic. We also include questions that are often asked in online searches on the topic.
Where to drink good coffee in Paris?
Paris is full to the brim with fantastic coffee shops, but the ten spots above are our favourites.
Which area of Paris has the best coffee?
Montparnasse and Le Marais are a couple of the best streets for coffee in Paris.
Which is the best street for cafes?
If you want to be close to all of the major attractions, like the Eiffel Tower and the Champs de Mar, Rue Cler is a beautiful street for cafes. However, if you want to get away from the typical tourist spots, check out the Latin Quarter cafes.
MORE PARIS-RELATED ARTICLES:
Top 10 most beautiful streets in Paris
Why is Paris called the City of Love? Real reason revealed
10 best places for breathtaking views of Paris