Dining out just got a little crazier with these insane food challenges you will find in eateries around the world, and we can't wait to delve in.
Let us get one thing straight; even if you are a lover of food, this post will either have you craving one of these dishes or make you feel sick to your stomach. Either way, these crazy food challenges are worth knowing about.
Ever since Adam Richman made the idea of food challenges exciting and wildly entertaining on the show Man V. Food, we, as a society, love nothing more than hearing about competitive eaters and the next food craze.
So, if you're curious to learn about some of the most ludicrous, here are ten crazy food challenges around the world.
Some facts from The World Bucket List regarding the most crazy food challenges in the world
Most of the top food challenges involve having to stick to time limits, creating a real sense of urgency and competition.
For those with a taste for spice, be prepared to go to your limits with some of the top food challenges as they may involve extremely spicy dishes as part of the challenge.
A lot of places which do these challenges have a "Hall" or "Wall" of Fame, so if you do it you may find your photo there!
If you want to compete one of these challenges, you may have to sign a waiver acknowledging potential risks to health.
This is a truly global challenge, with four to five different nations from different continents mentioned throughout our article.
10. The Big Eat Mince Pie Challenge, England – not just a festive treat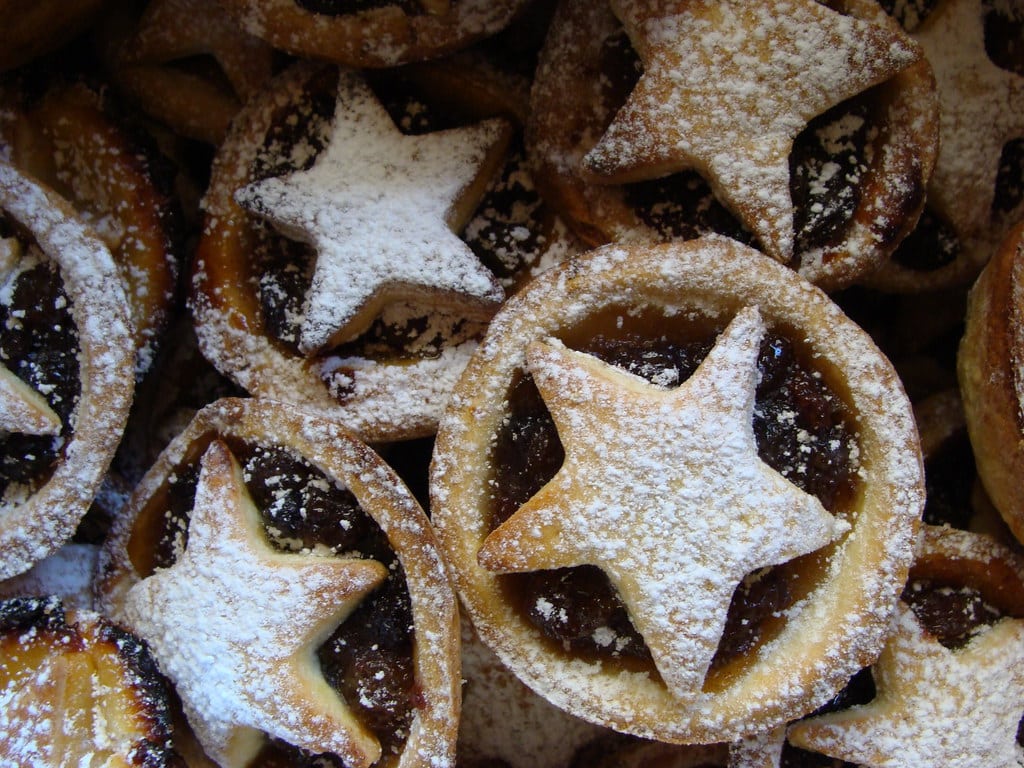 In Somerset, there is an annual mince pie eating competition, which sees hungry beasts eat as many mince pies as they can in under ten minutes.
Most people can agree that a couple of these treats are delicious around Christmas time. However, this sounds utterly insane, but we can't help watching.
Address: Wookey Hole, Wells BA5 1BP, United Kingdom
9. The Seven Pound Italian Challenge, Canada – one for the Italian food lovers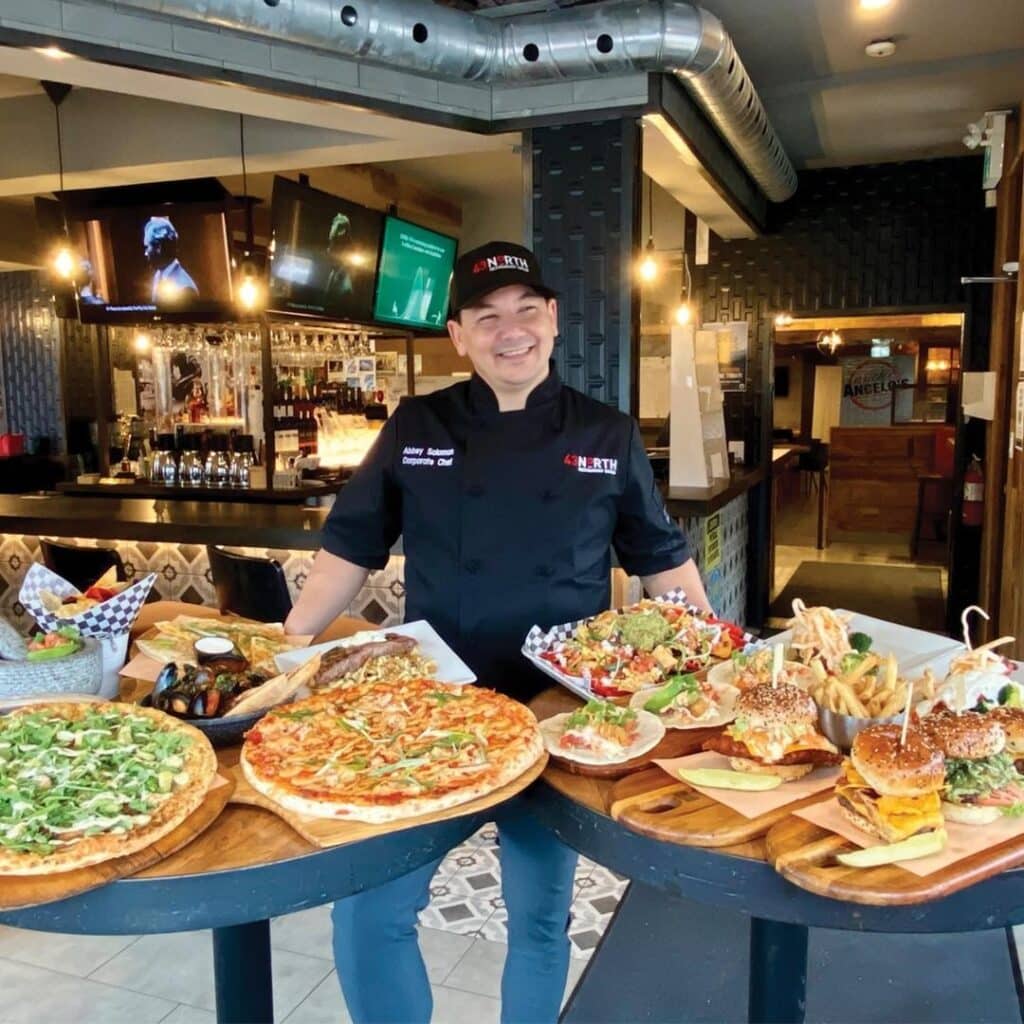 Do you LOVE Italian food? Then, get to Niagara Falls, Canada, to check out this insane food challenge, which sees customers eat as many homemade Italian meals as possible within 90 minutes.
If they succeed, they receive a meal for free, a t-shirt, and a place on the wall of fame.
Address: 7600 Lundy's Ln, Niagara Falls, ON L2H 1G8, Canada
Read: Keeping with the Italian feel, for a more manageable feed, check out some of the best spots for pizza in Rome, Italy
8. King Kong Challenge, Ohio, USA – Doug's Diner challenge
This challenge involves not one but three burgers, each of which has two one-third-pound burger patties.
It doesn't end there, however. Each patty is topped with a quarter pound of ham, a quarter pound of slices of bacon, a quarter pound of slices of cheese, as well as lettuce, tomato, mixed sauces, pickle, onion, and relish.
Then, the meal is finished off with a side of fries and a drink, all to be finished within 30 minutes. Easy?
Address: 2031 S Rockhill Ave, Alliance, OH 44601, United States
7. The Fire in your Hole Challenge, Florida, USA – for the hot wings lovers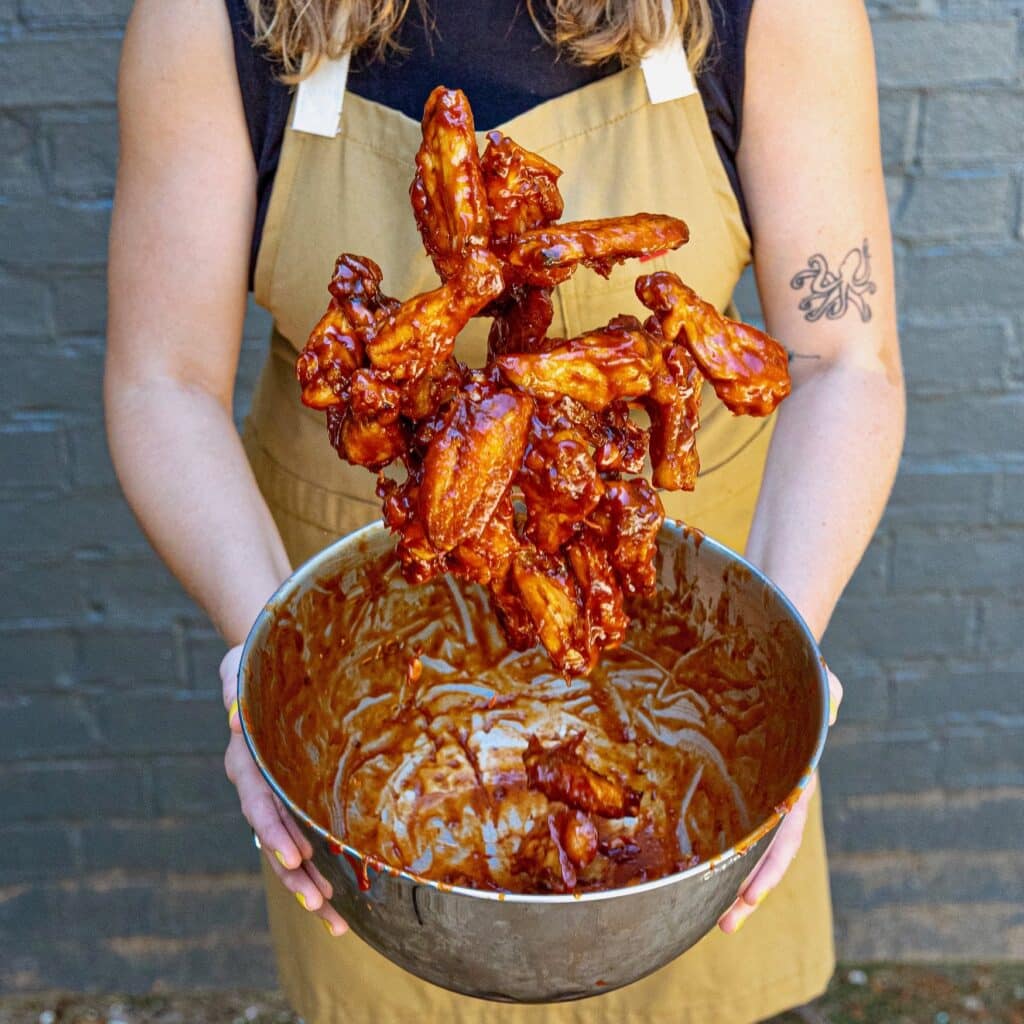 One of the most crazy food challenges around the world has to be this one. So, let's also call it one of the most desirable.
To those who think they can withstand the heat, challenge themselves to eat ten hot wings, which seems easy – but it's not.
With a coating made from the hottest pepper in the world, not many succeed, not even Adam Richman.
Address: 6639 Superior Ave, Sarasota, FL 34231, United States
Read more: If you find yourself mastering this challenge in Florida, why not go and visit some of the best hidden gems in Florida?
6. 64 oz Steak Challenge, Ireland – for the Irish meat lovers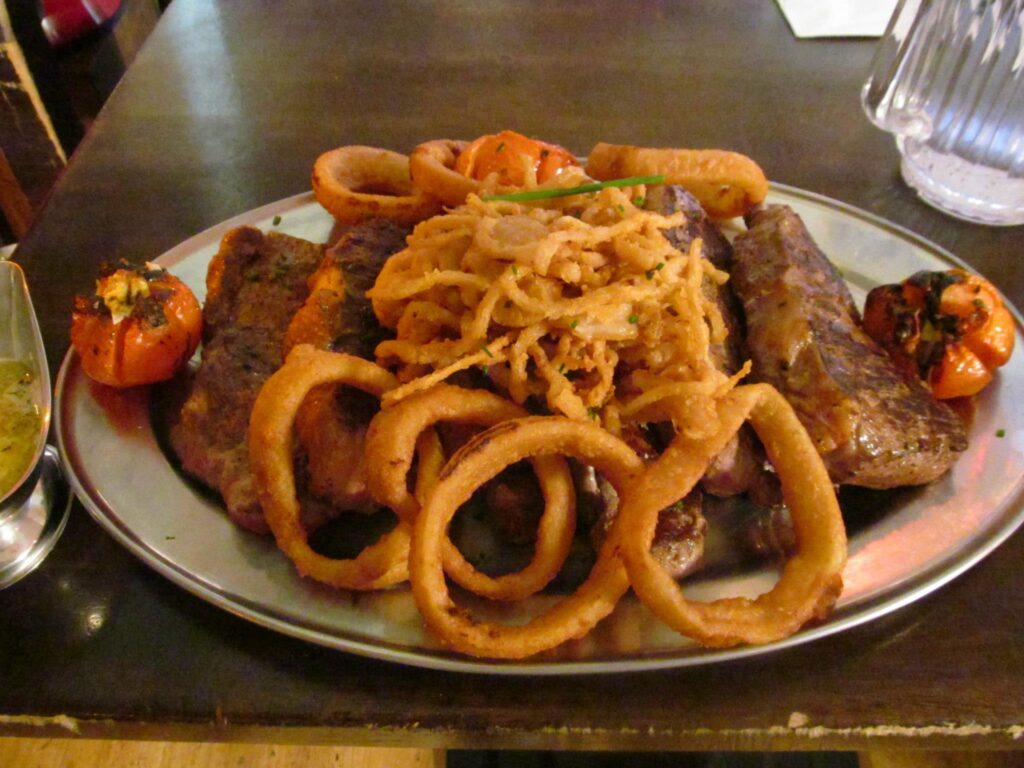 This steak challenge in Ireland gives its Texan competitor a run for its money, although the Irish are more used to drinking than eating, so this is undoubtedly a challenge.
If you can devour this massive steak with sides all within one hour – it's free! Otherwise, you will fork out almost €60 for this meat feast.
Address: 1 Edward St, Kilbelin, Newbridge, Co. Kildare, Ireland W12 TD58
5. The Kidz Breakfast Challenge, England – a huge fried breakfast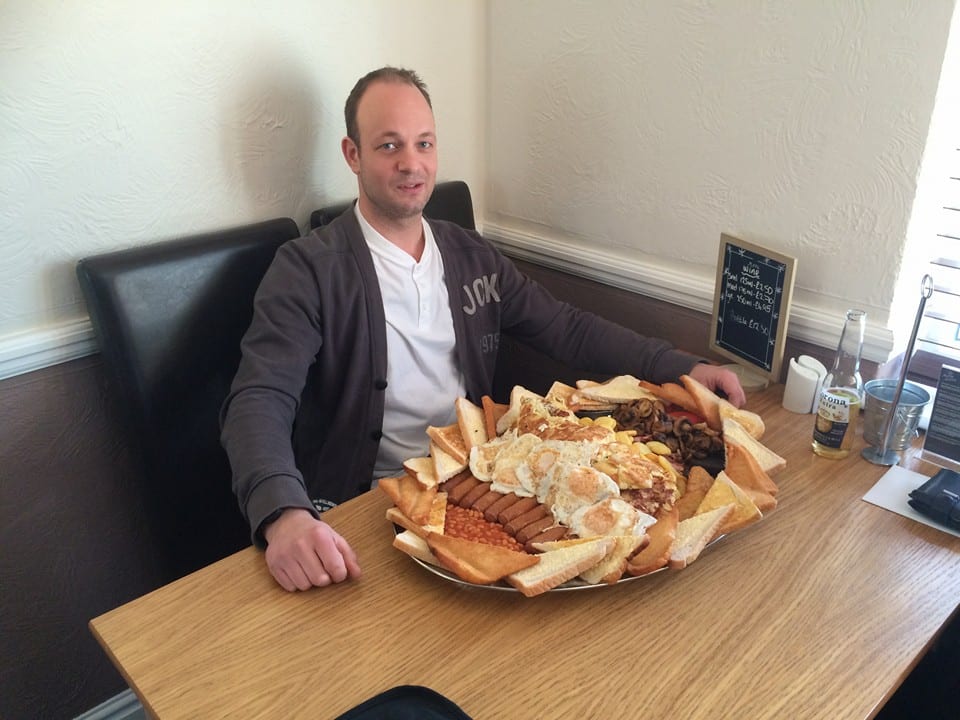 If you think this is a challenge in England, UK for kids, then think again. This is one of the crazy food challenges around the world because the meal weighs as much as a small child.
So, you can expect a slap-up fry consisting of 4 kg of meat, mushrooms, eggs, beans, tomatoes, hash browns, black pudding, and slices of toast, which is free if eaten within an hour.
Address: Lowestoft NR32 2QB, United Kingdom
4. Crown Candy Challenge, USA – for the sweet-toothed out there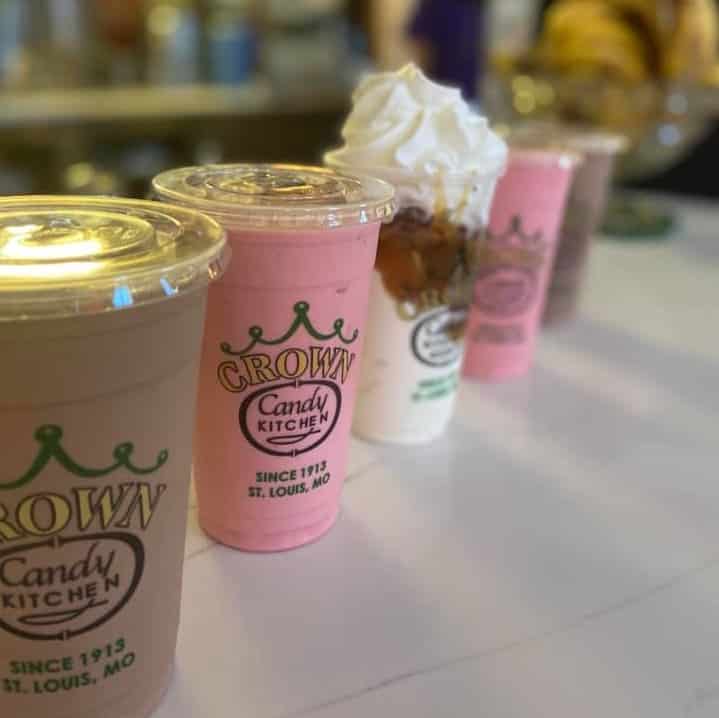 If you are the type that cannot get enough milkshakes and ice cream, then this could be a challenge for you.
All you need to do is finish five shakes within 30 minutes, and they're free. However, you CANNOT throw up anytime during the challenge. So, can your stomach handle it?
Address: 1401 St Louis Ave, St. Louis, MO 63106, United States
3. MacDaddy Pancake Challenge, Hawaii, USA – as seen on Man v. Food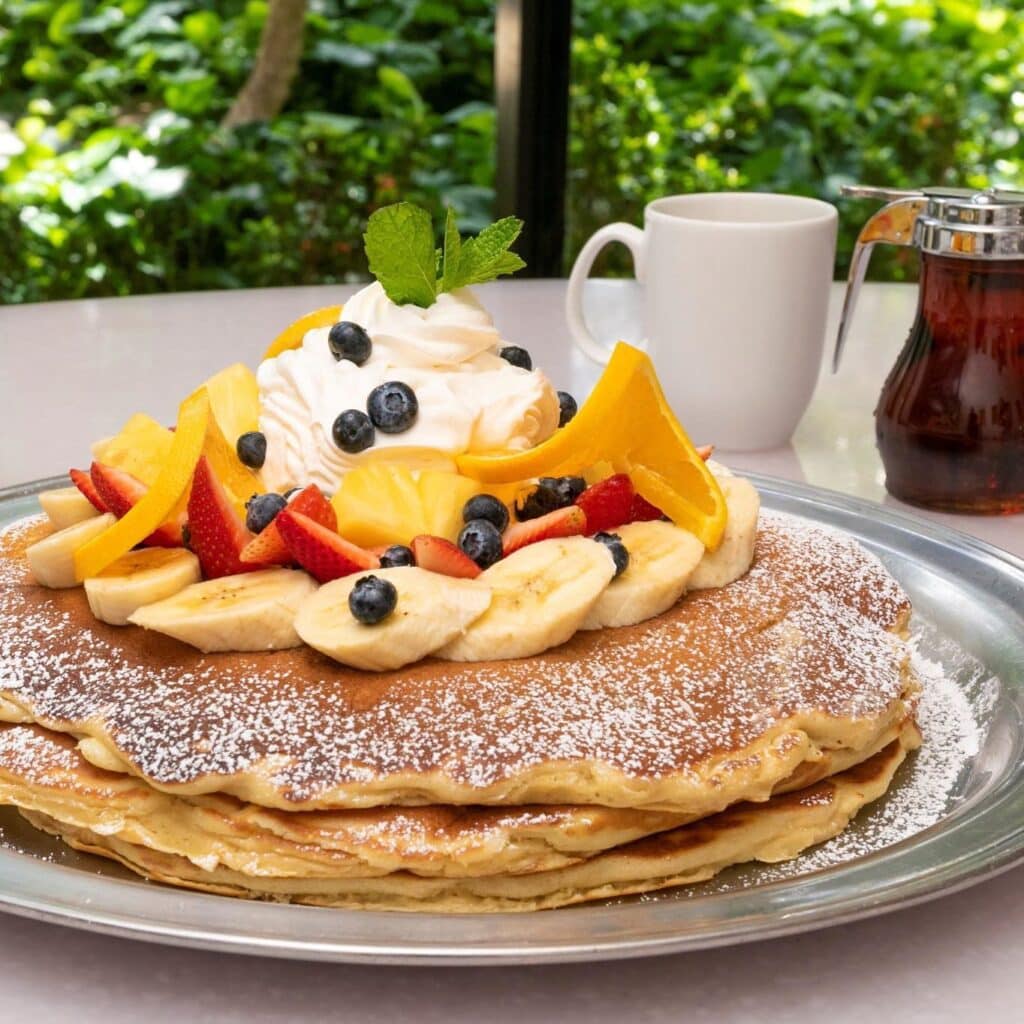 Eat a stack of pancakes, we hear you ask? Easy!
Well, this is one of the crazy food challenges around the world, which takes place in Hawaii and if professional eater Adam Richman was defeated, you know it's a tough one.
To win, you have to eat three stacks of pancakes, which are 14 inches each, within a 90-minute time frame. Wow!
Address: Inside Hilton Waikiki Beach, 2500 Kūhiō Ave., Honolulu, HI 96815, United States
2. Eighth Wonder Challenge, New Jersey, USA – one of the crazy food challenges around the world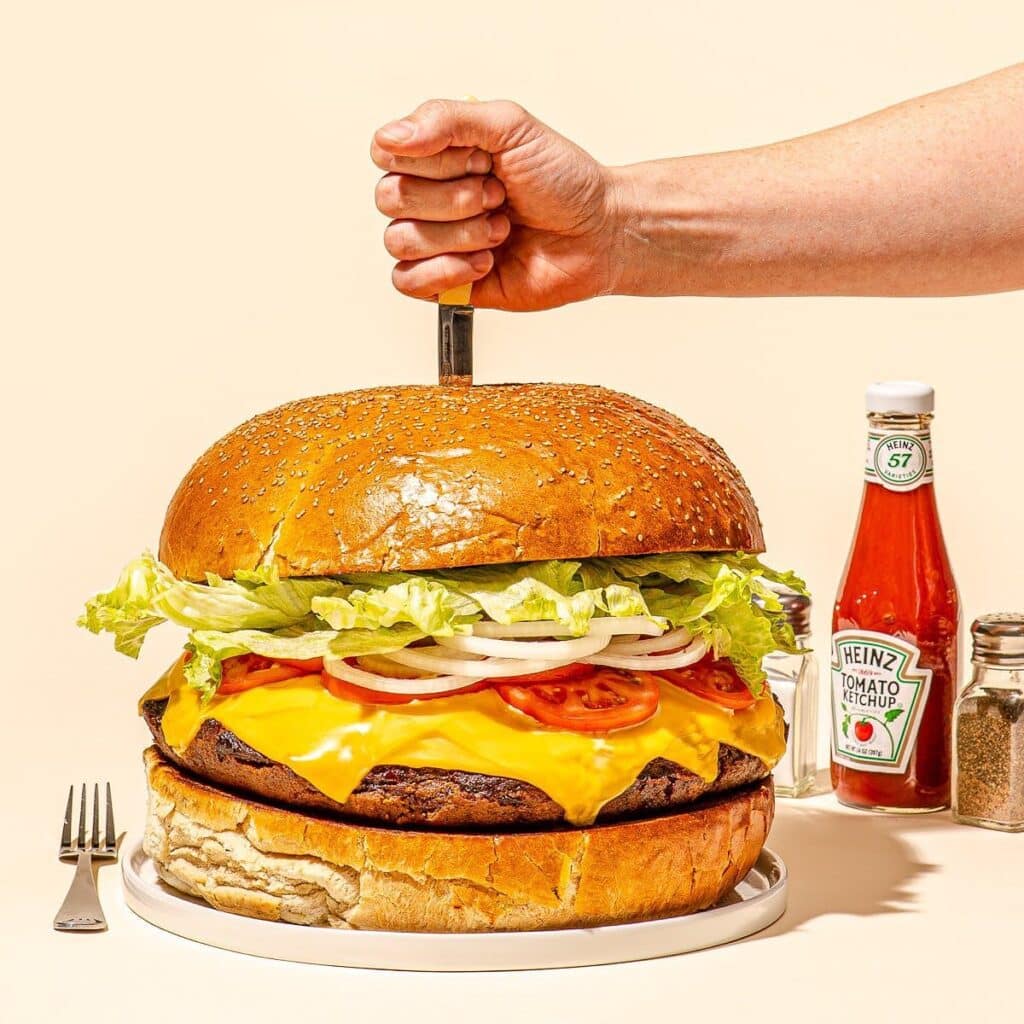 Is it any wonder that the most enormous burger in the world is in the USA and that they have a challenge to see who can devour the lot?
At Clinton Station Diner, you can do just that by taking on the Mount Olympus Beef Burger; with the help of your friends, you will win a hefty cash prize and bragging rights, of course.
Address: 2 Bank St, Clinton, NJ 08809, United States
Related: From crazy to full of cash, why not check out our review of ten of the most expensive meals in the world?
1. 72 oz Steak Challenge, Texas, USA – taking on the Texan steak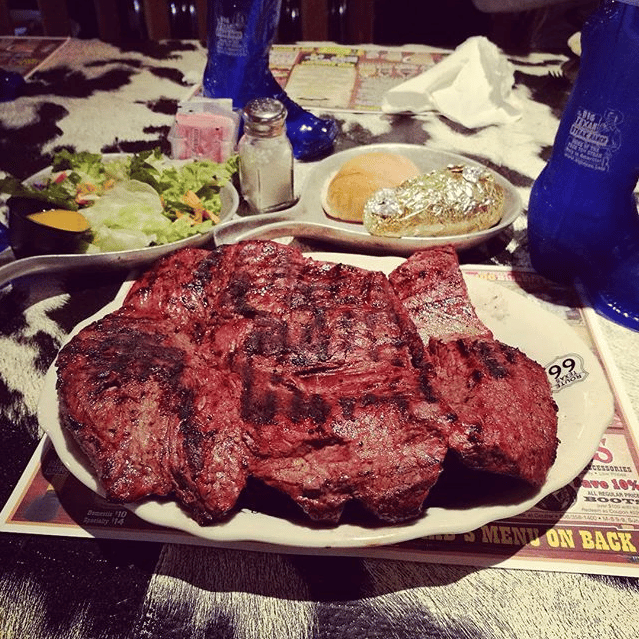 Texas is the home of all things meaty, so it's no surprise that you will find a crazy steak challenge here.
Carnivores can take it upon themselves to finish off the 72 oz steak, a bread roll, a shrimp cocktail, a baked potato, a salad, and some ranch beans. And what is the prize? You get it for free, of course!
Address: 7701 I-40 East, Amarillo, TX 79118, United States
Notable mentions
The Kilo Doughnut, Australia: Eat this Kilo doughnut with a filling of your choice and win $20 at Kenilworth Bakery on the Sunshine Coast.
100 Gyoza Challenge, Japan: Can you eat 100 Japanese gyoza (dumplings) weighing 2.5 kg?
The Carnivore Challenge, Georgia, USA: Serving a pizza that is 11 pounds in weight and 30 inches in diameter, Big Pie in the Sky Pizzeria is home to one of the craziest food challenges.
The Ultimate Destroyer Challenge, Texas City, USA: Papa Bob's serve up a massive 12-inch bun with pounds of food, including a half-pound of pulled pork, a half-pound of smoked pork, and much, much more.
The Inferno Bowl at Nitally's Thai-Mex Cuisine, Florida USA: A 48-ounce bowl of soup containing super-hot peppers. The massive bowl needs to be eaten within 30 minutes for a prize of $1,000
Your questions answered about the most crazy food challenges from around the world
Read our article on the most crazy food challenges from around the world and still want to find more? You're in luck, as here we have you covered! In this section, we have compiled some of the most frequently asked questions about this fun topic to us and from online to help.
What is the most demanding food challenge?
The Fire in your Hole challenge is a difficult one to beat.
What kind of food challenges are there?
There are burgers, meat, dessert, breakfast, and 'weird food' challenges. Some will challenge you to eat mass amounts with a certain time limit, while others will challenge your tolerance for spice and flavour.
What is the oldest food challenge?
The Crown Candy Challenge goes back to 1913.
What is the biggest food challenge in the world?
The 72 oz Big Ranch Texas Challenge has to be one of the biggest in the world.
So, if you have made it to the end of our ten crazy food challenges around the world, we applaud you. Some of these are outrageous and stomach-churning, yet we cannot get enough.
Who knows what will come next in the world of crazy food challenges?